We go out of our way to treat our neighbors right.
It takes time to find a home that's just right.  But your search for a home loan can be short and sweet. Whether you're looking for a new home, renovating, or building, we have a tailor-made solution to fit your budget. 
Fixed and adjustable-rate mortgage loans 

Home equity loans

Construction loans

Refinancing options that fit your short and long-term goals

Experienced lenders to guide you through the process
Same-day loan approval on home purchases up to $500,000*

*All necessary documentation must be provided Monday thru Friday when the bank is open for business. Loans are subject to terms and conditions included but not limited to: full review of credit-worthiness, verification and source of income, and acceptable property appraisal demonstrating sufficient value. Private Mortgage Insurance may be required for loans that are more than 80% of the home's value. A same day approval is not guaranteed.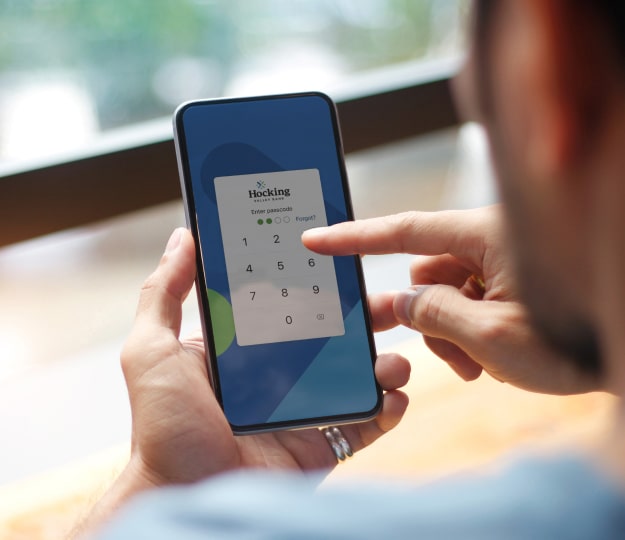 Your account goes where you go.
Easily and securely manage your Hocking Valley Bank deposit and loan accounts anytime, anywhere.