We focus on celebrating communities, connecting with people, and building the future.
When most banks discuss what they're all about, they tend to toss around terms like "assets," "deposits," and "customer service." We care about how we can help you, your family, your business, and your neighborhood.
The way we look at things dates back to our beginning.
The focus then and now continues to be on local communities, local businesses, and local decision-making. In short, first-class service that treats customers as friends and neighbors instead of account numbers.
Many decades later, we've grown bigger. We've added locations, products and forward-thinking digital platforms to make our customers' lives more convenient. But some things will never change – our unique approach to community banking.

"Products and services are virtually the same. We win on community every single day. "


Tammy Bobo, President & CEO
Because Hocking Valley Bank is also a small business, we have good insight into what small businesses need.  We're everyday consumers ourselves. We know the value of building relationships with our customers so we can better help them reach goals and pursue dreams. We live and work here, too.
The bottom line
We know small business because we're a small business, too!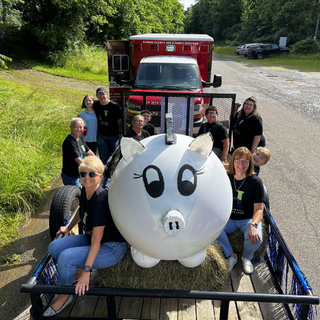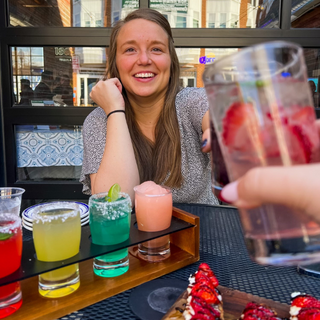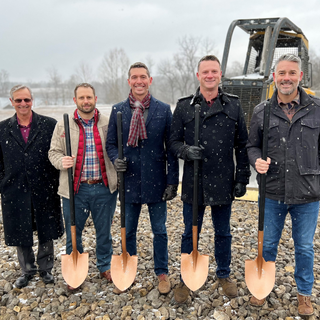 Show up everyday
Hold ourselves accountable
Imagine the possibilities
Nurture each relationship
Earn your respect
To deliver a fair return to our investors by empowering all team members to make a positive impact with customers and the communities we serve.
To foster vibrant neighborhoods, thriving local businesses, and relationships built on values that last from generation to generation.
A Note From our CEO
Your account is more than a series of transactions - it's an investment in a relationship. At Hocking Valley Bank's core is our commitment to building lasting relationships that foster personal success, economic growth, and social well-being within the communities we serve. That's where we shine.

We offer time. Time is the ultimate non-renewable resource, and we deeply respect yours. In every conversation and interaction, we try our best to spend your time wisely and ensure our relationship is built on principles that will last from generation to generation - trust, honesty, and good faith. Whether it's a question about a household checking account or a complex commercial real estate discussion, you have our time and attention.

We offer convenience. We make sure our services are available where and when you need us. Our mobile banking app, remote deposit technologies, and  myHVB Support Center add convenience - and time! - to your busy day. Our five banking offices are conveniently located throughout Athens County, making it easy to bank with us if you choose to see us in person.

We offer a friendly face. Every Hocking Valley Bank service begins with a conversation. We take the time to talk with you and learn your story with an enthusiasm and interest not routinely seen in today's banking world. Small talk, a handshake, community connections, and our sincere attention to both household and small business lending helps strengthen our communities.

We pride ourselves on making you feel welcome and your voice heard. Whether a customer calls, sends a private message through one of our digital platforms, walks through our doors, or we see you out and about in the community, our true measure of success – our only measure of success - is our reputation and the personal relationships we develop. We want to get to know you better. Please say "Hello" whenever you see a Hocking Valley Banker in your neighborhood and let us shine.

    Tammy Bobo,
President & CEO